~There's just 1 Grumpy Steve's and it's in Saint Paul~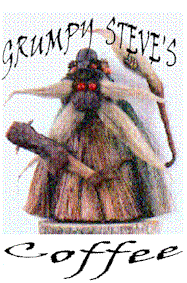 Like the finest European Coffee Bars, we have beer and wine available for those leisurely lunches. Also, cards and craft items, trolls & jewelry. Stop in & Shop Small!
Our Belgian Waffles are the BEST!! Or come in for one of our many flavored oatmeals and start your day right. Or try one of the Grumpy Breakfast Sandwiches, Yogurt Cups, or Fresh Pastries!!
Stop by to try a fresh Belgian Waffle with Strawberries, Blueberries, or Maple Syrup-Whipped Cream is optional!!

Grumpy Steve's Coffee Hours
6:30 am - 12:30 pm ~ Monday through Friday
7:30 am - 12:30 pm ~ Saturday
(closed Sundays)
Our coffee shop is located at 215 Wabasha Street South in St. Paul, near the corner of Plato Blvd. and Wabasha Street. Free parking is available in The Wabasha Street Caves parking lot for Grumpy Steve's customers. Serving the finest in coffee and tea. Weíve also got a lot to offer thatís "Cold and Grumpy"...Italian Sodas, Smoothies, and old-fashioned soda pops.
For breakfast we have fresh muffins, biscotti, and of course BELGIAN WAFFLES. Try our lunch time sandwiches, chips, cookies, and of course the beverage of your choice.
******
Come in and meet our Scandinavian Trolls (guardians of the caves and woodlands). Donít dare call them ugly...they are beautiful and sensitive. Youíll surely want to take one home.
You can come in grumpy...but you sure wonít leave that way!!!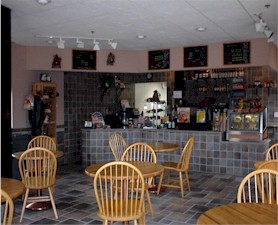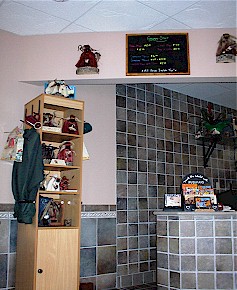 Grumpy Steve's - Saint Paul

[ Events ] [ Tours ] [ Swing Night ] [ Coffee Shop ] [ Calendar ] [ Directions ]